Your favorite Evergreen plumber just enhanced their entire website. Now it's sleeker—and easier to navigate—than ever.

EVERGREEN, Colo. - July 18, 2022 - PRLog -- Adams Plumbing & Heating announced today that they recently made improvements across their entire website. You can find everything you need on their updated site, from detailed descriptions of their plumbing and heating services to current coupons that will save you hundreds.

A full-service contractor, Adams Plumbing & Heating caters to residential and commercial clients across the Western Denver Metro region and surrounding mountain counties. From new construction to existing buildings, their fully licensed team is equipped to work on all kinds of structures at every stage of development.

When you need an Evergreen plumber or heating technician to do work, you don't want to spend hours online searching for a reliable contractor. Thanks to Adams' enhanced site, you won't have to. Because it was updated on the back end, their site is now easier to find in search results. That means when you need their specific services in your particular area, you should have no trouble at all reaching them on the world wide web.

Their site was also updated on the front end, so it's easier to navigate. Put another way, you'll be able to locate exactly what you need in less than a minute. Whether you want to explore their plumbing services or see what past customers have to say about the work they do, you can make your way to the right page in just one or two clicks.

Finding a plumber or heating technician shouldn't be challenging, especially if the issue demands immediate attention. The friendly folks at Adams Plumbing & Heating understand this, which is why they wanted their site to be more accessible for residents and business owners alike.

On their improved site, you'll find:
A comprehensive list of their offerings
Their locations, hours, and easy-to-use contact form
The answers to frequently asked questions about their services
A gallery with images of the work they've performed
The terms and conditions regarding their contracts
A blog with informative and engaging posts about the appliances they maintain
Need an Evergreen Plumber? Turn to Adams Plumbing & Heating
Whether you're building a new home or remodeling an existing business, you can count on Adams Plumbing & Heating for exceptional service and unparalleled customer care. Our team is committed to performing quality work that's always completed up to code, on time, and within budget. To discuss your upcoming project and get a quote for plumbing and heating services, reach out on our new
Contact Page
.
Contact
Melody Sullivan
***@adams-ph.com
Photos: (Click photo to enlarge)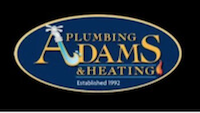 Read Full Story -
Adams Plumbing & Heating Is Proud to Reveal Their Updated Site; Check It out to Learn More About Their Plumbing and Heating Services
|
More news from this source
Press release distribution by PRLog