11/15/2021, San Jose, CA // PRODIGY: Feature Story //
iCelebrate Event Rentals is pleased to share that they have expanded party rental inventory in preparation for 2022. The peninsula party rentals include the widest range of rentals which include tents, shades, chairs, tables, linen, event furniture, sound and lighting, dance floors, stage, draping, backdrops, dining and dinnerware, games, and entertainment. This season marks the arrival of winter and organizing an outdoor party could be difficult. The parties would require tents, seating and not to forget the heating equipment. Finding all these at one place could be difficult. This is where iCelebrate comes into play. Most party rental companies do not carry everything. And that is the reason why iCelebrate has become the #1 choice for event organizers.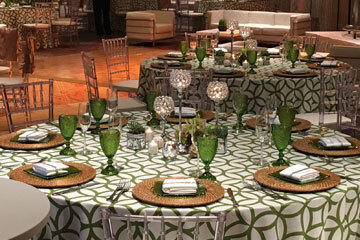 iCelebrate Event Rentals
This company has everything to get the party started in the Peninsula region including San Mateo, Palo Alto, Redwood City, and more. They have all kinds of equipment needed for a wedding, reception, birthdays, church events, corporate events, and more. What separates them from the rest of the crowd is that they provide traditional and unique rental items. Whatever the celebration might be, there are event rentals for any and all kinds of events. The company offers a vast selection of tent rentals, canopies, and table umbrellas for patio parties. Customers will also find the best selection in chair rentals, tables, and other accessories. Whether it is the popular white folding chairs for weddings or the Chiavari chairs for a lavish party, this place also offers seat cushions, covers, and table linen for an elegant seating arrangement.
The peninsula event rentals also include dinner, glassware, and cutlery. Customers can choose from a wide range of plating designs in both silverware and glassware. When it comes to draping and backdrops, no one can do it better than iCelebrate Event Rentals. They offer customized draping options according to the party or event. They can also set up a lounge and a stage for special events. There are unique furniture rentals for photo shoots, staging, and bar areas as well. They also partner with event planners and organizers to offer personalized services. Apart from the diverse inventory, these party planners are also known for their clean and well-maintained equipment. Each and every item is inspected, cleaned, and sanitized including the tents, bounce houses, slides, and other equipment. Their prices are upfront with no hidden charges and costs. No party is too big or too small for them. Whether it is a backyard party or a huge corporate event, these people are always ready to cater to any event of any size.
To learn more visit https://www.icelebrateevents.com/peninsula-party-rentals/
About iCelebrate Event Rentals
iCelebrate Event Rentals offers party rentals in San Mateo, Redwood City, and other areas in the Peninsula. As a full-service party rental company, they take care of everything starting from delivery to setting up the equipment and taking down the rentals. They deliver to the entire Bay Area and customers can make online reservations for a quicker booking process.
###
Contact
iCelebrate Event Rentals
1555 S 7th St ste n, San Jose, CA 95112
Phone: 408-896-5867
Website: https://www.icelebrateevents.com/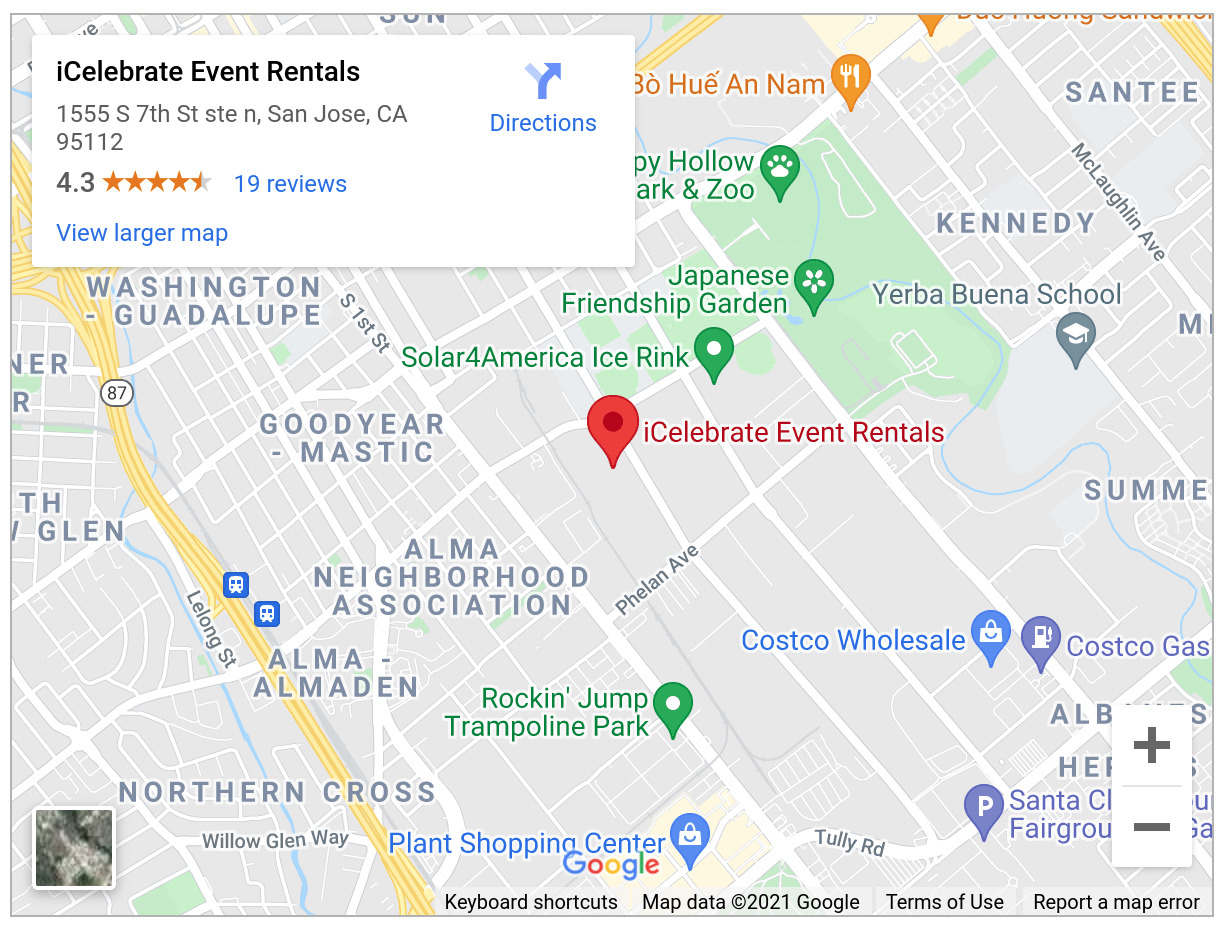 Source: 38 Digital Market News
Release ID: 57962
Original Source of the original story >> iCelebrate Event Rentals Expands Party Rental Inventory in Preparation for 2022
There is no offer to sell, no solicitation of an offer to buy, and no recommendation of any security or any other product or service in this article. Moreover, nothing contained in this PR should be construed as a recommendation to buy, sell, or hold any investment or security, or to engage in any investment strategy or transaction. It is your responsibility to determine whether any investment, investment strategy, security, or related transaction is appropriate for you based on your investment objectives, financial circumstances, and risk tolerance. Consult your business advisor, attorney, or tax advisor regarding your specific business, legal, or tax situation.