Dr. Tarek Aesthetics (+971 56 960 5146), one of the preeminent body contouring cosmetic clinics in Dubai, has introduced a new service known as the "Mommy Makeover,".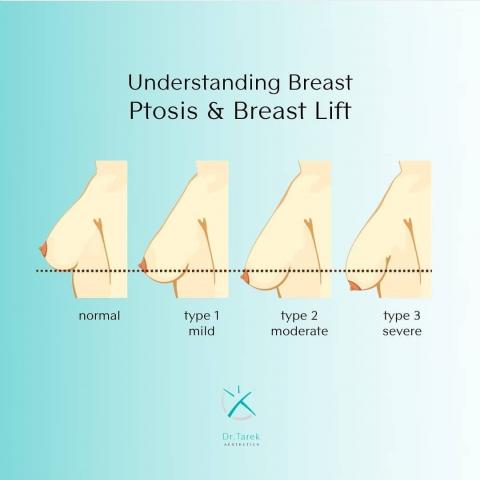 Dubai, United Arab Emirates - October 9, 2021 /PressCable/ —
The clinic, led by renowned aesthetic surgeon Dr. Tarek Bayazid, has initiated the service in response to rising demand from women unhappy to witness their body's reaction to bearing children: sagging skin, drooping breasts, and bodies that often appear out of shape and proportion.
More details can be found at https://www.drtarekaesthetics.com/procedure/tummy-tuck-surgery-dubai
Dr. Tarek Aesthetics considers the surgery trifecta – belly, breast, and select areas – for women recovering from childbirth or extreme weight loss. Abdominoplasty – also known as belly fat removal surgery or a tummy tuck – is the centerpiece of the Mommy Makeover. While the breast lift – or mastopexy – re-positions and reshapes women's breasts to make them appear younger, firmer, and more balanced, a tummy tuck removes excess skin that cannot be remedied by diet or exercise. Focused liposuction – for example on parts of thighs or arms – completes the makeover, shaping the whole body to best suit the patient's preferences.
The specialized combination of body contouring procedures, tailored to fit the individual patient's needs, has become increasingly popular across the Middle East and the market for this procedure is expected to experience robust growth in the coming years. Factors include liberalizing social attitudes, the impact of social media and Hollywood, and the rapid improvement in minimally invasive cosmetic surgery procedures.
The clinic and its staff recognize very well the issues women face. The breasts will grow during pregnancy and breastfeeding, sometimes by a full cup size or more. Childbirth inevitably results in a loss of breast volume and visible sagging. The abdominal muscles, skin, and tissues expand throughout pregnancy to securely accommodate the growing baby, but these layers will likely not return to their taut, pre-baby shape after the child is born.
Dr. Bayazid insists on a thorough consultation, including a review of medical records, before any procedures are agreed to or initiated. Suitable candidates include healthy women who have weakened abdominal muscles or excess skin around their midsections, due to multiple pregnancies or massive weight loss. When this is coupled with drooping breasts, a condition amplified by breastfeeding, many women elect to undergo the trifecta procedure.
About the Clinic
Dr. Tarek Bayazid is one of Dubai's leading plastic surgeons, well regarded for his work in facial rejuvenation and body contouring. He finished his plastic surgery residency at the Clinical Center of Serbia after earning his MD from Belgrade University. In Europe, he received his training from a number of well-known plastic surgeons. The clinic performs a range of procedures, from rhinoplasty and facelifts to breast augmentation and injection lipolysis. Skin rejuvenation treatment, hair transplant, and many other services are also available. For men, the clinic offers the best gynecomastia treatment in Dubai, as well as the "six-pack liposuction."
One satisfied patient remarked, "Thank you so much for doing a great new confident look for me with the mastopexy and breast augmentation. The job was done perfectly just as I wanted. You have been such a kind, supportive and caring doctor for me during all the time when I had questions and needs. I highly recommend Dr. Tarek, with him, you will be in safe hands!"
More information and testimonials can be found at https://www.drtarekaesthetics.com/procedure/breast-lift-mastopexy
Contact Info:
Name: Dr tarek Bayazid
Email: Send Email
Organization: Dr Tarek Aesthetics
Address: 21 2 A St - Jumeirah 1 21 2 A St - Jumeirah Jumeirah 1 - Dubai, Dubai, Dubai 000000, United Arab Emirates
Phone: +971-56-960-5146
Website: https://www.drtarekaesthetics.com/
Source: PressCable
Release ID: 89048398