Looking for Commodities Companies to Tackle Inflation?
June 16, 2021 at 06:00 AM EDT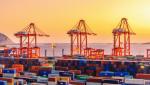 Hedging inflation has been a common theme in the capital markets these days. One strategy is to aim for commodities exposure with assets like the IQ Global Resources ETF (GRES). Per the fund description, GRES seeks investment results that track, before fees and expenses, the price and yield...