Neutral ATM has launched two ATM locations near Missouri City, TX for convenient Bitcoin trading. The company offers prompt customer service to clients who are looking to invest in cryptocurrency.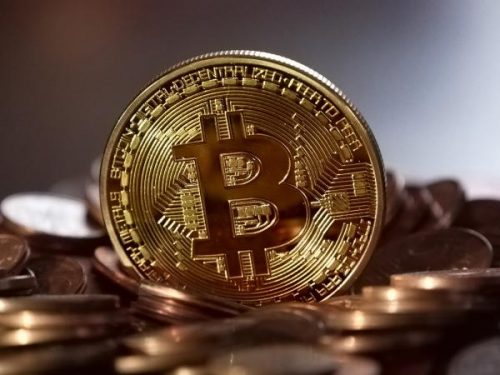 Missouri City, United States - May 17, 2021 /NewsNetwork/ —
Neutral ATM, a Bitcoin trading company, launched two new Bitcoin ATM locations for residents of Missouri City, TX. The company offers low rates to its clients as well as the ability to buy or sell Bitcoin during convenient hours.
More details are available at http://www.neutralatm.com
The newly launched ATMs are equipped with the latest software to make buying and selling bitcoin easy for users. There are also instruction manuals on-site to facilitate trading for those who are new to cryptocurrency.
Neutral ATM has a mission statement to bring cryptocurrency, especially Bitcoin, to all consumers. The company provides cryptocurrency as an alternative to the US dollar and other national currencies because of the recent downturn and unpredictability in the world economy. They also trade in Ethereum, but Bitcoin is their foundational cryptocurrency because they strongly believe that despite recent fluctuations, Bitcoin has an overall tendency to rise in value.
According to a recent Forbes article, Bitcoin is a reliable investment when seen from a long-term perspective. Some economic experts forecast a stock's viability by relying on big-picture market trends, using various metrics to analyze the inherent value of a stock. Stock-to-Flow (S2F) is a model that has provided accurate results by comparing the current amount of a product with how much of it is released each year.
Judging by this ratio, Bitcoin is ahead of precious metals such as silver. Bitcoin is not as highly valued as gold, but it is fairly close and may have an advantage in the future due to its easier portability.
This is one of the reasons Neutral ATM supports the use of Bitcoin, as well as the network security of this cryptocurrency, which can be stored offline in what is termed cold storage. The company accepts cash payments and provides wallets and keys to new customers.
The company aims to expand and open new locations since their philosophy is that everyone could benefit from investing in Bitcoin. For more information, visit https://newswire.net/newsroom/pr/00160910-http-www-neutralatm-com.html
A spokesperson for the company said: "Bitcoin bears the standard for being the only cryptocurrency that can be measured with stock to flow. Gold and Silver can be measured this way. They were money until fiat currency took over. Now Bitcoin has those characteristics."
Interested parties can find more information by visiting https://marketersmedia.com/missouri-city-tx-cash-to-bitcoin-atm-company-usd-devaluation-report-released/89005156
Contact Info:
Name: Stewart Fulton
Email: Send Email
Organization: Neutral ATM
Address: 12725 S Gessner Rd, Missouri City, TX 77489, United States
Phone: +1-713-899-8269
Website: http://www.neutralatm.com/
Source: NewsNetwork
Release ID: 89016037