Is This Ark Invest ETF a Sustainable Investing Play?
May 13, 2021 at 10:12 AM EDT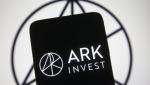 The words impact investing typically bring to mind strategies that allocate funds to reflect strong environmental principles. What they often miss is the intersection of disruptive technology with sustainable investing principles. Perhaps surprising to some is that the intersection includes...