Are Rising Nat Gas Prices Driving Consumers to Clean Energy?
March 12, 2021 at 06:30 AM EST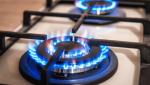 Renewable energy sources and fossil fuels tend to be rivals, but rising prices for one of the latter could actually bolster the case for clean energy exchange traded funds such as the Invesco WilderHill Clean Energy ETF (PBW). PBW seeks to track the investment results (before fees and expenses) of...