Finding Certainty Amid the Global Pandemic – Where can you turn in Today's Markets?
August 12, 2020 at 17:18 PM EDT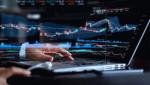 No one knows when the next drawdown will hit, but if the time comes, investors can hold exposure to alternative solutions to limit the negative effects of sudden spikes in volatility. Alternative investments that incorporate an innate buffer can help investors reduce their exposure to downside...