Can the Financial Sector Weather the Coronavirus Outbreak Storm?
April 10, 2020 at 10:47 AM EDT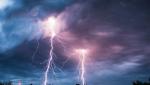 The financial sector has been one of the hardest hit as stay-at-home orders across the national are forcing places like banks to readjust their businesses in order to keep pace with the social distancing laws amid the coronavirus outbreak. Can the sector weather this storm? "The financial...