Could This Technical Indicator Suggest More Downside For Markets?
March 20, 2020 at 19:16 PM EDT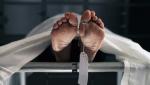 As stocks struggled in one of the worst weeks since the financial crisis, an indicator is now giving some technical analysts and traders concern that more downside is to come. A bearish "death cross" pattern has appeared in the Dow Jones Industrial Average's chart for the first time in over a year,...