Could Middle East Tensions Cause Problems for the Fed?
January 10, 2020 at 09:30 AM EST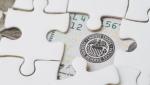 Last year saw the Federal Reserve playing an extremely active role in the economy. Amid the backdrop of extreme global economic uncertainty, a trade war with China, an unresolved Brexit, tensions in the Middle East, and mounting pressure from President Trump, the Federal Reserve cut interest rates...