Is a Trade Deal Key to Market Continuation?
December 11, 2019 at 16:36 PM EST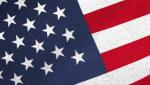 Markets recovered from some hefty overnight losses on the heels of news that the House Democrats and the White House have reached a deal to advance President Donald Trump's renegotiated North American Free Trade Agreement, House Speaker Nancy Pelosi announced on Tuesday morning. But the bigger long...