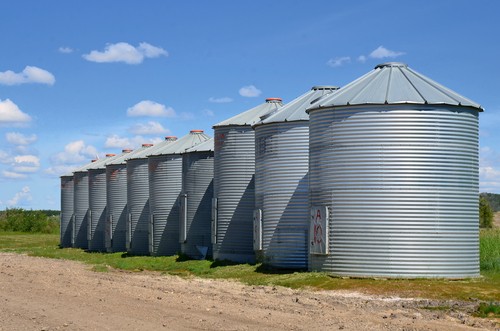 LOS ANGELES - December 10, 2019 - (
Newswire.com
)
 According to a new report published by QY Research titled, "Global Grain Beans Market Report, History and Forecast 2014-2025," the global Grain Beans market was valued over US $2 billion in 2018 and is anticipated to reach more than US $3 billion in 2025. The global market is expected to register a moderate CAGR of 5.4% from 2019 to 2025.
Major Drivers Fostering Growth of the Grain Bins Market 
Agricultural Sector: Increasing consumption of food across the globe is anticipated to foster the growth of grain bins, as these bins help in storing grain live stocks, along with enhanced temperature control systems with improved offload and on-loading portability options.
Gain Storage: Increasing demand for long-term storage, which provides access to clean and quality grain storage with safety measures to defend against rodents and insects is anticipated to fuel the growth of the market.
Request a Sample Report and Full Report TOC: https://www.qyresearch.com/sample-form/form/1326661/global-grain-bins-market
Large Investment: An Impediment in the way of Growth of the Market
Farmers are major customers who are looking for economical ways of saving crops to increase profit margins. High capacity systems with advanced features for grain storage needs a hefty amount of investment, which is a restraining factor for the growth of the market. 
Need for Maximum Storage Protection – A lucrative opportunity for the Grain Bins Market
Flat bottom bins and hopper bottom bins are two types of sub-segments of the product type segment. Hopper bottom bins offer safe and easy unloading along with the self-cleaning feature. It is extensively used, as it saves time and energy during grain stock handling and management. Flat bottom bins have options for aeration and center unload system and offer maximum storage protection for all types of grains, which is a factor likely to propel the growth of the Grain Bins market. Off-farm and on-farm are two types of application segments of the Grain Bins market.
Asia-Pacific: Increasing Concerns of Food Grain Wastage to Offer Scope
Asia-Pacific is expected to offer a high-growth potential for the Grain Bins market due to large-scale agriculture production with a lack of proper storage facilities and infrastructure. Concerns regarding increasing wastage of food grains due to low-quality storage facilities are expected to supplement the growth of the market over the next few years. Increased government support to modernize agriculture and funding for reducing wastage of food grain is likely to contribute to the growth of the Grain Bins market.
Improving Quality and Affordability – Major Emphasis of Top Players
Top players operating in the market include AGI, AGCO Corporation, Sukup manufacturing, Behlen, Westman Group, SCAFCO Grain Systems, OBIAL, Dermani grain storage, Mepu, Sioux Steel Company, and Superior Grain Equipment. Key players of the market are expected to focus on providing cost-effective products with improved quality for long-term usage.
Get a Complete Report in your Inbox within 24 hours:  https://www.qyresearch.com/settlement/pre/8b362772fa11ebc86873c0c6efd0c5df,0,1,Global-Grain-Bins-Market-Report-History-and-Forecast
Related Links
Global Coarse Grains Market Report, History and Forecast 2014-2025
Global Ancient and Specialty Grain Flour Market Insights, Forecast to 2025
Press Release Service by
Newswire.com
Original Source:
Global Grain Bins Market to Reach a CAGR of 5.4% From 2019 to 2025