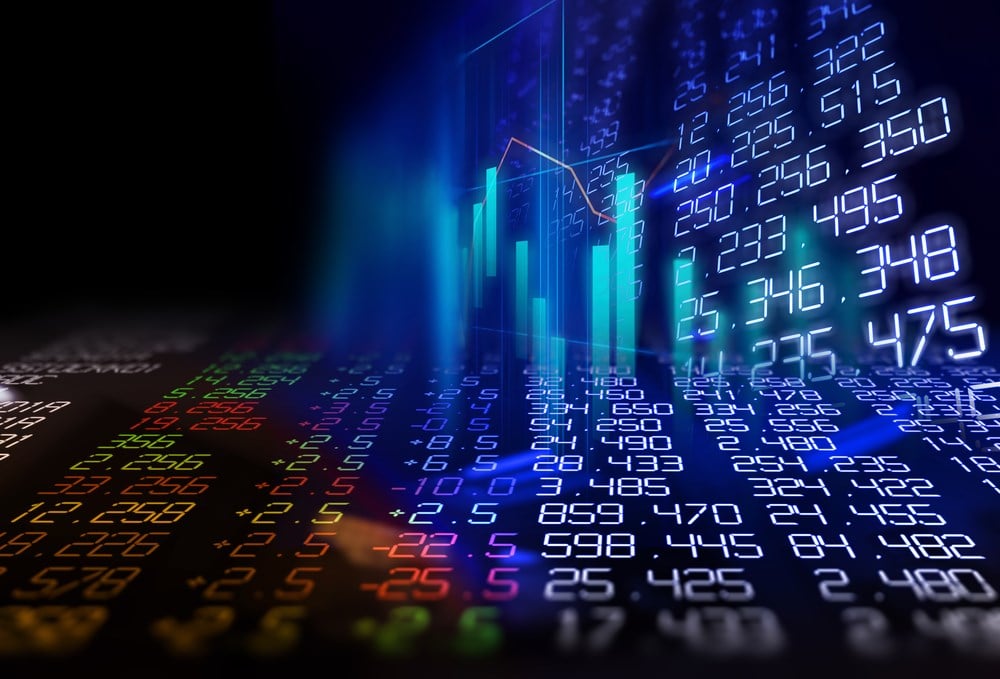 A significant but less-spoken or popular metric that investors should keep a watchful eye on is the institutional flow of capital into individual stocks. Institutional buying, often called "smart money," represents investments made by large, sophisticated financial entities such as mutual funds, pension funds, hedge funds, and other institutional investors. 
Why is this important, you ask? Institutional investors typically possess substantial resources and access to extensive research, enabling them to make informed investment decisions. When institutions collectively pour their funds into a particular stock, it often signifies a vote of confidence in that company's prospects. Such buying trends can lead to significant price appreciation, making it an attractive proposition for individual investors looking to ride the coattails of the pros.
So, let's dive into three mid-cap stocks showing an uptick in institutional buying: Immunocore (NASDAQ: IMCR), Rumble (NASDAQ: RUM), and  STMicroelectronics (NYSE: STM). These companies have recently garnered institutional attention, potentially signaling promising investment avenues for those seeking to align their portfolios with the wisdom of the financial elite. 
Rumble is based in Longboat Key, Florida. The company runs video-sharing platforms across the United States and globally. Their primary platform, rumble.com, allows users to subscribe to channels, access video-on-demand (VOD), and watch live content from creators. They also manage locals.com, a subscription-based platform for creators and subscribers to interact through VOD, podcasts, live chat, polls, and community discussions. Additionally, Rumble operates the Rumble Advertising Center (RAC), an online advertising management exchange. 
The stock can be classified as a mid-cap, with a market capitalization of $2.84 billion. With a relatively small market cap, investors should take notice of institutional flow, as it might impact the short-term momentum of the stock.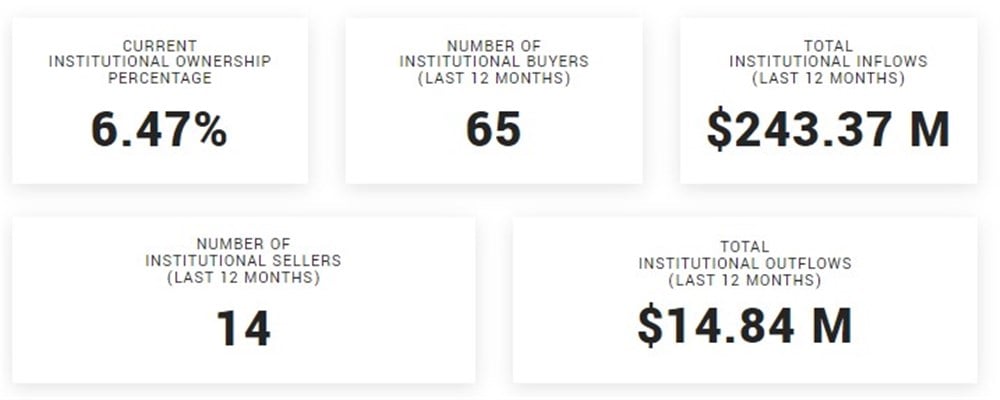 Current institutional ownership is just 6.47%. However, over the last twelve months, institutions have begun purchasing shares of RUM. Since the purchasing started in the third quarter of last year, total institutional inflows have been $243.37 million versus just $14.84 million in outflows. 
Analysts agree with the institutions that have purchased, with a Moderate Buy rating and price target that predicts over 63% upside.
Immunocore Holdings plc, based in the UK, is a biotechnology company focused on developing immunotherapies for cancer, infectious diseases, and autoimmune disorders. They offer KIMMTRAK for uveal melanoma and have multiple oncology programs, including tebentafusp and several others for various solid tumor cancers. They're also developing treatments for infectious diseases and precision-targeted immunosuppression for autoimmune conditions. 
Like RUM, IMCR is also a mid-cap stock, and therefore, it's equally important to notice institutional flow as it might impact the trend and price action. 

Institutions have consistently been purchasing shares of IMCR over the past twelve months, taking the current institutional ownership to 73.45%. Over the last twelve months, net institutional inflow has been $268.51 million. 
Analysts see considerable upside for shares of IMCR, with a price target of $74.62, predicting over 31% upside. Based on the thirteen analysts that cover the stock, IMCR has a Moderate Buy rating. 
STMicroelectronics N.V. is a Swiss semiconductor company operating globally. They design, manufacture, and sell semiconductor products across three segments: automotive and discrete group, analog memes and sensors group, and microcontrollers and digital ICs. 
STM is a large-cap stock with a market capitalization of almost $42 billion and offers a P/E of 9.93 and a small dividend yield of 0.43%. Due to the sizeable difference in market cap versus the above two names, institutional activity is expected to be more significant.

While institutional ownership currently stands at a mere 5.62% over the last twelve months, the total net institutional inflows have been considerable, at $512 million. The largest shareholder is BlackRock Inc, with a current ownership of 0.392%.
Analysts share the same sentiment, predicting an almost 22% upside based on the consensus analyst price target of $56. The stock has a Moderate Buy rating based on the twelve analyst ratings. Most recently, TD Cowen boosted its target from $56 to $65 on July 28.