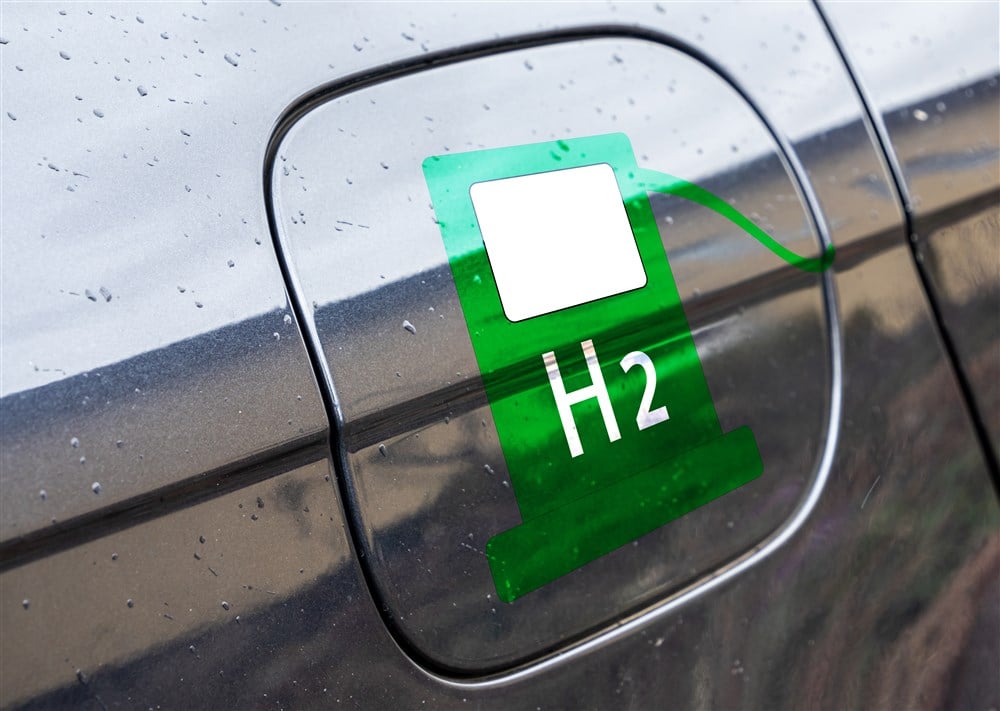 Hydrogen fuel cells are a big business. Hydrogen is widely viewed as necessary to decarbonize the planet, and the race is on to dominate the market. The question is not if we can make enough hydrogen but if we can do it without producing carbon and other toxins. When it comes to hydrogen fuel cell stocks, they can be divided into two loose categories: green hydrogen production and use and fuel cell manufacturers. These categories overlap to a large degree. 
Regarding green hydrogen production and use, there are hydrogen producers, those looking to generate green hydrogen and sell it to the market, and fuel cell manufacturers, those developing and marketing technology that uses hydrogen.
Fuel cell manufacturers are divided between stationary fuel cells and related technologies and automotive applications. Between both categories are integrated and diversified players with a hand in every market they can touch. 
Air Products and Chemicals Incorporated; The Hydrogen Market Leader
Air Products and Chemicals Incorporated (NYSE: APD) doesn't make a lot of headlines in the green energy world. Still, it is the world's leading producer of hydrogen and other industrial gasses. It generates more than 3 billion cubic feet of hydrogen daily and can deliver it to end-users in every form today. The company doesn't make headlines regarding the green energy revolution because it has existed since well before green energy was an investment thesis. However, its production capabilities include green production, and the stock pays dividends. The company is a Dividend Aristocrat with a 40-year track record of annual dividend increases, and its stock yields 2.3%.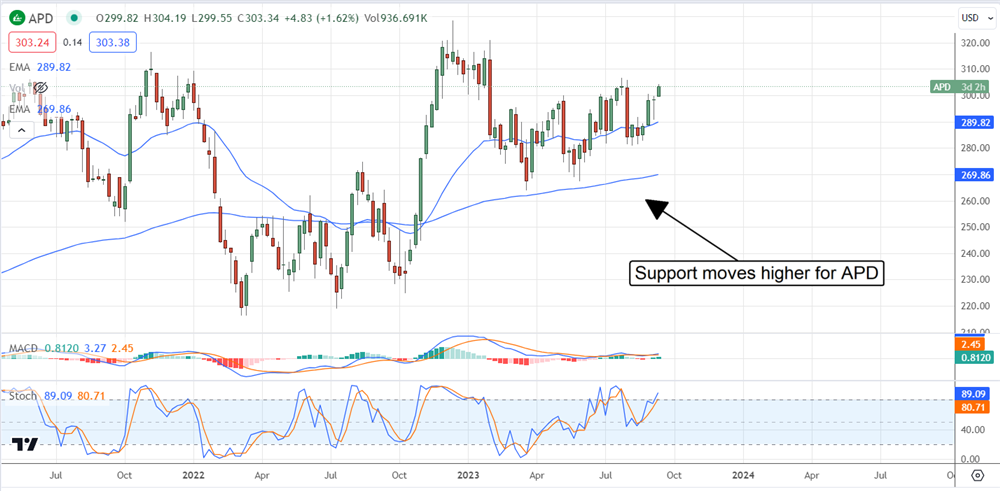 FuelCell Energy Struggles to Gain Traction
FuelCell Energy (NASDAQ: FCEL) manufactures stationary fuel cells with hydrogen-producing capability. The company's solutions include green and carbon-based energy and hydrogen production, which may be why the company is struggling to gain traction. Its sales are sluggish compared to others in the industry, making it a less-than-ideal candidate for investment. The high short interest is also a red flag that may keep this stock at rock bottom indefinitely. 
Bloom Energy Corporation (NYSE: BE) is a better choice in the stationary market. This company's hydrogen production is green and gaining traction with its highly specialized fuel cells. Bloom Energy fuel cells are meant for on-site applications requiring highly reliable power generation. The applications span industrial use cases and include data centers that power the cloud. This stock also carries a high short interest; the difference is that it shows signs of a bottom, and there is an expectation for continued growth.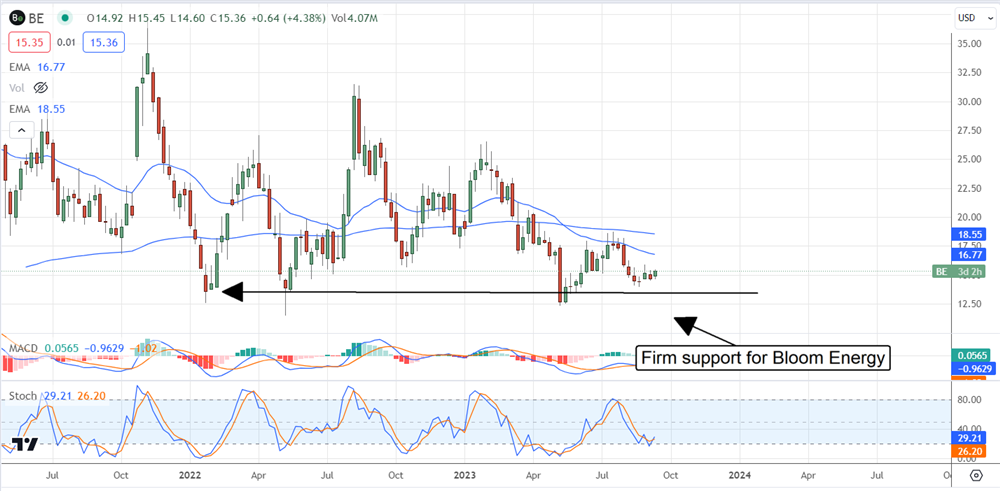 Plug Power is Leading The Green Hydrogen Fuel Market
Plug Power (NASDAQ: PLUG) is a diversified and integrated hydrogen company manufacturing green hydrogen. Its fuel cells range from stationary power production to automotive uses, including warehouse vehicles. Notably, Plug Power has deals with Amazon (NASDAQ: AMZN) and Walmart (NYSE: WMT) for fuel cells and the hydrogen to power them. That provides a clear line of sight to revenue growth as the company ramps up production. Additionally, Plug Power provides a management platform with IoT connectivity for its products.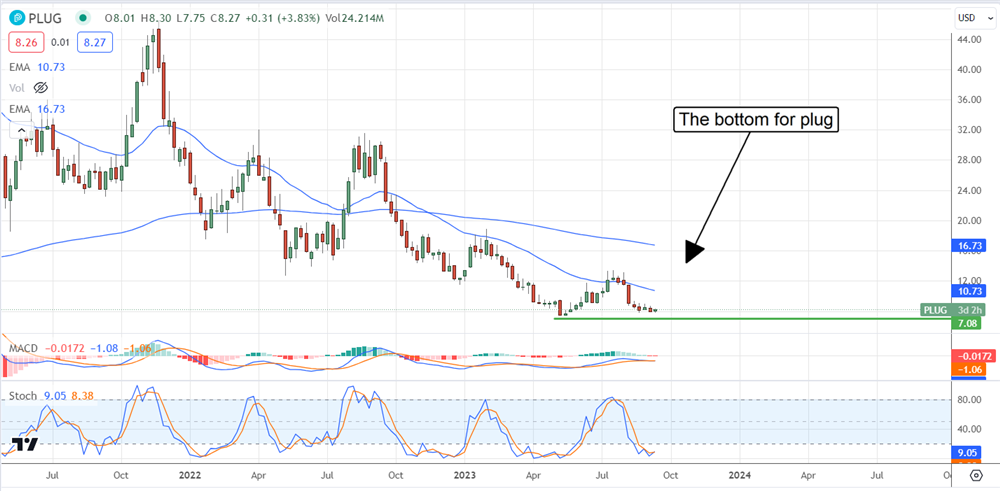 Ballard Power Or Nikola? Nikola Without a Doubt 
Ballard Power Systems (NASDAQ: BLDP) is focused on PEM fuel cells for automotive applications but is struggling with sales, and that is no surprise given Plug Power's dominance. Conversely, Nikola (NASDAQ: NKLA) has brought its TRE FCEV long-haul truck to production and is expected to begin deliveries this year. This company is focused on long-haul trucks but can be counted on to expand its lineup now that production has started on the first model. The risk with Nikola is that its EV trucks continue to face headwinds, the most recent of which is a series of fires during pre-production testing.