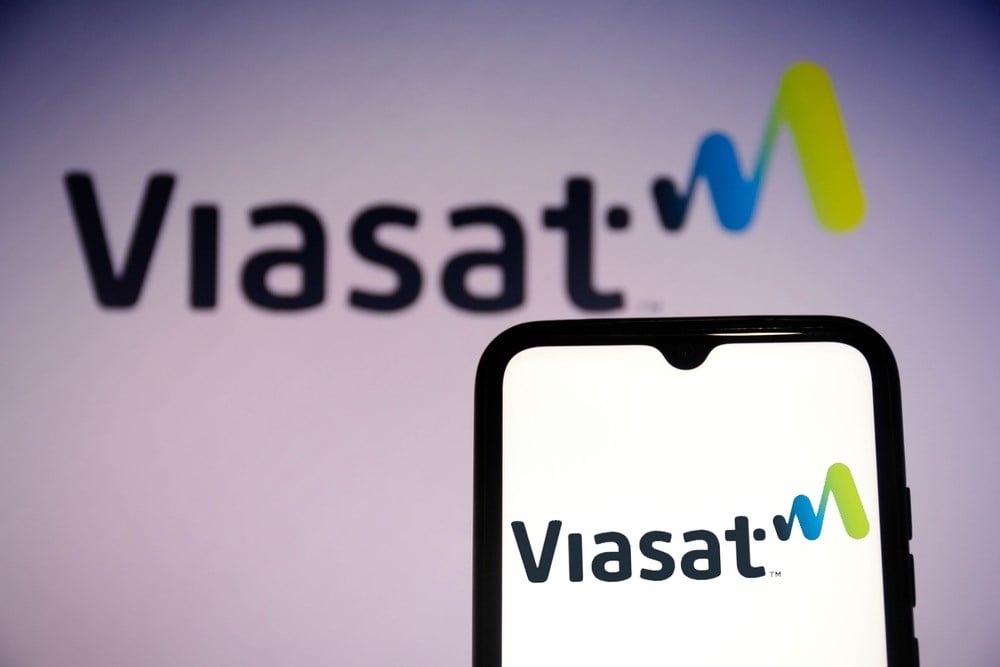 Last month, digital satellite telecommunications pioneer Viasat, Inc. (NASDAQ: VSAT) was on top of the world. The company had just wrapped up a $7.3 billion acquisition of U.K. rival Inmarsat to strengthen its position in the global satellite broadband market. Its stock was trading at a 14-month high. 
On July 13th, Viasat came crashing back down to Earth after sharing a disappointing update on its ViaSat-3 Americas satellite. During the reflector deployment process, an "unexpected event" occurred that was likely to hurt the performance of the company's most advanced satellite technology yet. Complicating the issue, management did little to put investors at ease, effectively 'deflecting' blame to its reflector supplier. 
Although the event did not impact Viasat customers, Chairman and CEO Mark Dankenburg outlined several possible contingency plans intended to minimize economic loss. Those options include satellite redeployment from the company's existing fleet and reallocation of another ViaSat-3 satellite. Regardless of the future direction, this appears to be a serious setback for Viasat's North American fixed broadband ambitions. 
Shareholders disconnected from their Viasat positions in extreme fashion on Thursday as part of a two-day, 29% rout. With its stock price back to within $5.00 of the March 2020 pandemic low, the company must now hit the reset button in hopes of reassuring investors of the long-term opportunity.
What Is Viasat's Growth Outlook?
Viasat sells advanced digital satellite telecom service and wireless networking equipment to consumers, businesses, governments and the military. It competes in a highly competitive satellite market that includes the likes of AT&T and DISH Network. At the same time, it battles much larger defense electronics manufacturers such as General Dynamics. And since government customers account for about one-third of sales, government contract uncertainty adds another element of uncertainty to the business.
With this said the government side of the business has been a significant growth contributor of late. Last quarter (fiscal Q4), total revenue fell year-over-year, but government revenue was up 19%. Commercial networks revenue was also up but the main satellite services business saw slower sales. 
Excluding ViaSat-3, the newly merged company has 12 satellites in space and another eight under construction. A successful ViaSat-3 constellation launch was supposed to usher in commercial service for North America and eventually service for EMEA region customers. 
The global scaling of the ViaSat-3 was expected to drive faster growth and lead to management's targets of: 1) doubling revenue from FY2020 to FY2025 and 2) becoming free cash flow positive by CY2025. When the company reports second quarter financials on August 9th, it'll be interesting to learn if these targets have changed.
Is the Viasat Selloff an Opportunity?
The ViaSat-3 news, while negative, remains a developing story. It is still not known the extent to which the reflector deployment issue will derail the company's North American growth plans. 
Last week, Raymond James stated the event could be a "major blow" to Viasat's overall growth story. Considering the lofty resources and expectations tied to ViaSat-3, it could very well set the growth trajectory back by months if not years. Until then, it may be best to reserve judgment as to whether a bruised Viasat stock is a falling knife or a moonshot bargain. If the market doesn't like management's contingency plan or if more damaging details emerge, another drop is likely. However, if the response is lauded and the growth story is only delayed rather than crushed, Viasat stock could snap back fast.
In terms of valuation, Viasat is now trading at 46x next year's earnings. Earnings estimates could change dramatically during the ViaSat-3 fallout, but as it stands now, Viasat already commands a high P/E compared to mid-cap communications equipment peers (Calix, Viavi Solutions, Extreme Networks, etc.). 
At the same time, though, the technical indicators suggest there's been an overreaction. This could mean that the stock gets a 'dead cat bounce' in the short-term but, ultimately, trends lower to level the premium valuation and uncertain growth prospects.
Bottom line: Viasat's technology may be headed to the moon, but its stock doesn't appear to be anytime soon.