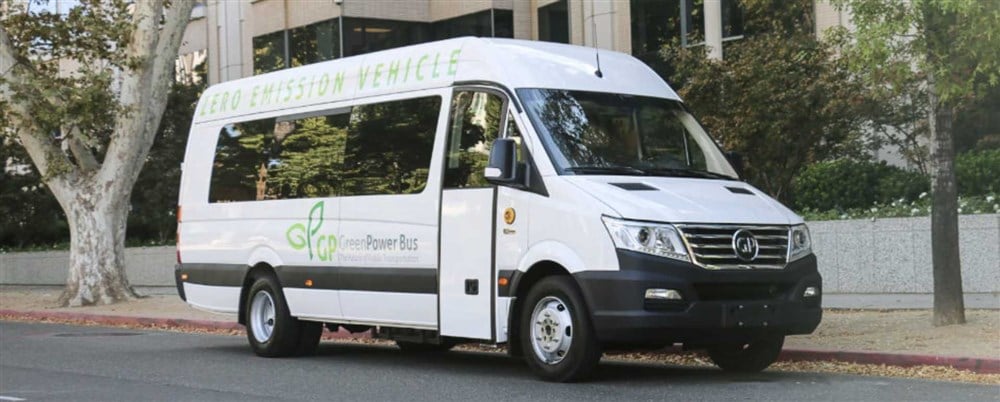 GreenPower Motor Company (NASDAQ: GP) is a win because it is an up-and-comer in the specialty EV market, and its hyper-growth phase is well underway. The company just released its Q4 delivery figures which show a 6X increase in deliveries across most model lines, with particular strength in the EV Star Cab and Chassis combo. This combo is the base (or could be) for several vehicle applications, and GreenPower has at least 1 prominent partner. 
Workhorse Group Builds C750 On EV Star Chassis
The company got an order from Workhorse Group (NASDAQ: WKHS) in 2022, driven by Workhorse Group's need to recover from the C-series disaster. That disaster led them to develop the W750, built on the EV Star Cab and Chassis combo. The deal is for 1500 chassis/cabs through the summer of 2024; only a hundred were delivered by the end of 2022. Workhorse Group's last earnings report was disappointing, but the takeaway was all positive. The company missed its revenue and earnings targets not because of underlying weakness but hiccups while starting production. The company expects to ramp up production of the W750 and other vehicles, a win for GreenPower Motors. 
"Looking ahead, we have developed a clear and executable product roadmap and are encouraged by the progress we are making. We are on track to ramp up production and deliveries across our W4 CC, W750 and W56 products in 2023. We're confident in our corporate trajectory and remain well-positioned to win in the commercial EV market with safe, reliable and durable products that create value for our customers, communities, and shareholders."
GreenPower Motors Hypergrowth Accelerates 
GreenPower Motors is expected to report Q4 earnings in late June and could easily outpace robust expectations. The company reported delivering more than 120 vehicles in Q4, which is up 6X compared to last year, but the analysts are only expecting about a 3X increase in revenue to about $13.65 million. This leaves a wide margin of potential error, but the salient point is that even the analyst's consensus accelerates high-triple-digit growth from the last quarters  + 140%. 
The best news in the delivery release is that demand for all vehicle types increased and underpinned the growth. In this light, the company could easily see revenue growth continue to ramp over the next few quarters and years as demand for specialty EV vehicles grows. 
Specialty vehicle and EV competitor REV Group (NYSE: REVG) recently reported a solid quarter and gave a favorable outlook that bodes well for the group. Demand and pricing are driving gains in the commercial and recreational segments and are offset by weakness in the Fire & Emergency segments due to component shortages, not weak demand.
GreenPower Motors Is Not Without Risk 
GreenPower is a penny stock because its revenue is counted in $10's of millions, and there is a great chance of failure. While the prospects look good now, product issues or disruption by a larger OEM could impact the growth and profitability outlook. As it is, the company is losing money as it ramps up production and builds out its empire. 
The chart is favorable because it shows the recent sell-offs bottom and the low. The latest action has support moving higher and ready to trend sideways, if not higher. Assuming the company can ramp up production as expected, its share prices should reverse and move higher. The order from Workhorse Group alone is worth a significant ramp in production for GreenPower, and that order will likely grow as the company ramps up its production.