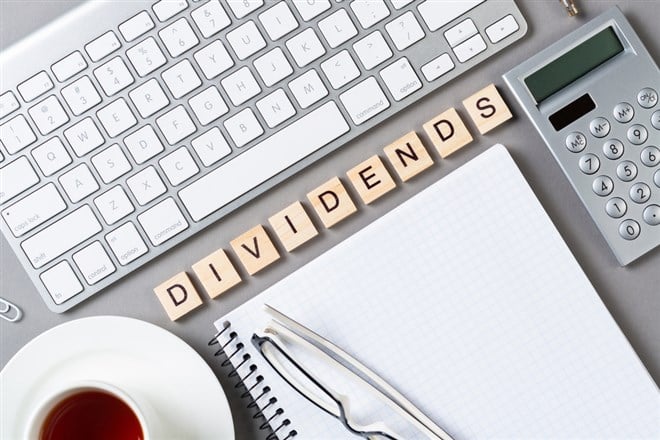 Dividend contenders are a group of companies that have increased the dividend they pay to shareholders for at least 10 years up to 24 years. There are currently over 360 such companies. This article highlights three of these stocks that you can buy now to get long-term gains later.  
Dividend stocks are a good fit in any portfolio. If your primary goal is income, dividend stocks can provide a steady stream of cash. You can use the cash to supplement your income, or you can reinvest it, which allows you to benefit from compounding.  And even if you're a growth-oriented investor, a few quality dividend stocks provide diversification and can smooth out the volatility of your more aggressive stock picks. 
If you're looking to buy dividend stocks for the long haul, it's good to find a stock that doesn't cost you too much per share but pays an attractive annual dividend per share. This allows you to take the greatest advantage of compounding the growth you get by reinvesting these dividends quarter after quarter for many years.  
A stock screener can be helpful in this regard. For these three stocks, I was looking at stocks that were currently selling for less than $70 per share with a dividend yield of higher than 3% (S&P 500 average is approximately 2.5% as of this writing). 
It's Like Owning an ETF With One Stock 
If you're a believer in the all-of-the-above approach to our nation's energy future, Brookfield Asset Management Ltd. (NYSE: BAM) is a stock to consider. The company has over $750 billion in assets under management. The company's renewable energy portfolio covers hydroelectric, wind, and solar assets. It also has an infrastructure business that aids the operation and development of utilities, transport, midstream, data and sustainable resource assets. 
The company has a price-to-earnings (P/E) ratio of around 18x. That's a little expensive, but analysts expect earnings growth of over 17% in the next five years, so it may not be overvalued for long. And that type of growth should easily help cover the company's dividend which it has increased for 12 consecutive years. It currently has a yield of 4.05% with an annual payout of $1.28 per share.  
An Investment in the Future of Medicine 
Pfizer, Inc. (NYSE: PFE) has been a polarizing stock for many investors. And the performance of PFE stock in the last 12 months is not awe-inspiring. It's down nearly 25%. However, the company's recent acquisition of Seagen, Inc. (NASDAQ: SGEN) shows that it's moving beyond the pandemic. Which means maybe it's time for a second look.  
Specifically, the acquisition of Seagen will allow Pfizer to bolster its oncology drug portfolio. Cancer treatments continue to be one the largest drivers of growth in medicine. And Seagen already has commercially available treatments that Pfizer believes will contribute $10 billion in revenues in 2030.  
That would help the company's bottom line, which is expected, without Seagen, to drop by single digits in the next five years. Still, PFE stock is valued inexpensively at just 7x earnings. And its dividend is extremely attractive with a yield of 4.03% and an annual payout of $1.64 per share.  
An Under-the-Radar Option for Onshoring 
The supply chain issues brought on by the Covid-19 pandemic are illustrating to American companies the importance of shortening their supply chains. This is likely to mean an "onshoring" of several key components. Corning, Inc. (NYSE: GLW) is a materials science company that makes glass for many applications, including flat-panel televisions and smartphones. Simply put, it has many drivers of revenue.
And a profit margin of over 9% which is higher than the sector average, ensures that earnings are solid. One concern is that the company may lose business as countries like China and India reopen after pandemic lockdowns. But American companies are becoming more sensitive to the length of their supply chains. This could work to Corning's advantage.  
The stock is a bit expensive with a forward P/E ratio of 16x, but earnings are expected to grow by 14% over the next five years. Corning has increased its dividend in each of the last 13 years and has a current yield of 3.33% with an annual payout of $1.12 per share.