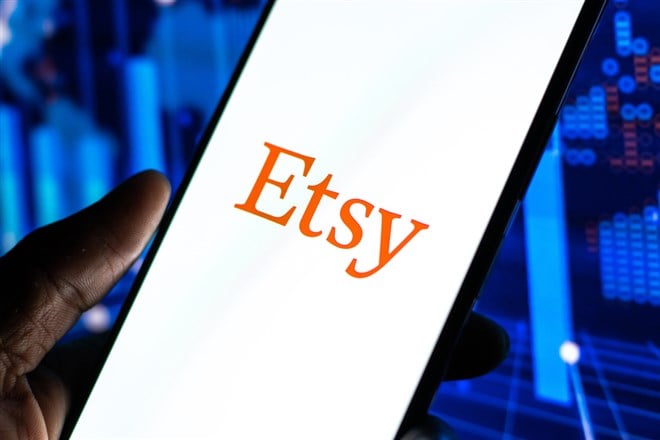 The hot shot fallacy is a common error in behavioral economics that was made famous by the field's father, Dr. Richard Thaler. This classic psychological fallacy states that if something has been happening in the past, such as a basketball player scoring several points in a row, then the next attempt will surely bring a positive outcome as well. Trouble arises when the players - and bettors - get too confident in their predictions and forget the basic principles of risk management.
A recent case study of the above behavioral trait can be observed within Silicon Valley Bank / SVB Financial Group (NASDAQ: SIVB). This branch of high finance specializes in funding and financing startup companies in need of seed or growth capital. As the period of peak COVID-19 cases brought on economic pressures across all asset classes and markets, the U.S. Fed decided to lower interest rates near zero while printing a tremendous amount of money.
This money flooded markets and served as a backstop for financial instruments, which saw their valuations fall off a cliff at the time.
Cheap money and negligible yields from treasuries allowed for up-and-coming firms operating in hot markets at the time - in spaces such as crypto and anything that had a SPAC (Special Purpose Acquisition Company) attached to it - to take off in valuations and receive financing that traditionally would not have been possible.
It seems like the risk department at Silicon Valley Bank was not aware that what goes up must eventually come down, hard, and that a possible stress-test scenario becoming reality may affect customers beyond what was initially thought.
Collateral damage
Plenty of newcomers - and even some established names - were affected by the write-downs and write-offs in assets from the bank. Among this list of apparent "expendables" fell Etsy.com (NASDAQ: ETSY). Reportedly, the internet commerce company has - that markets are aware of - up to $150 million USD tied up with Silicon Valley Bank. This sum might as well be written off, as talks of going under seem to be accepted within the distressed financial firm.
Etsy has worked hard to earn its customers' trust and support over years of operations. With over 7.5 million active buyers and sellers on their platform, management had looked to Silicon Valley Bank as the payment processing platform for their users to be able to run their online store finances.
The company was kind enough to issue a statement to its users letting them know that due to troubles within Silicon Valley Bank, they were experiencing delays in their abilities to issue payments to their sellers. Despite best intentions, reputational damage may be now deeply entrenched with shop runners who depended on these income sources for their daily lives. 
Breached covenants 
A very important aspect of borrowing money is all the strings that come attached to the greenback deposit. In the case of Etsy, it has decided to take on a - some may say - irresponsible amount of greenbacks with lots of strings, some of which may be starting to pull.
According to their latest annual report, the company has taken on debt which came with stated covenants from the debt issuers. The main covenant states that the company shall not carry a net leverage ratio (computed as net unsecured debt divided by EBITDA) of more than 3x otherwise the issuer may request payment in full and block any shareholder or second-lien debt holder from being paid until this immediate payment request is satisfied, bad news for shareholders.
While sources point to $150 million USD tied up in Silicon Valley Bank, only time will shed clarity on how much is really tied up in the failed bank. All investors - and users - can do for now is adjust the company's financial situation to these adjustments. Taking Etsy's latest balance sheet cash balance and taking $150 million USD from it, adding it to their "amounts due to sellers" liability line items, and refreshing remaining equity levels brings investors to a dire realization.
The current net leverage ratio under the debt covenant comes to 5.7x - yikes - and brings up the debt-to-total capital in the firm to a chilling 144%. Covenants have definitely been breached, which may explain the sell-off in the stock from the Friday, March 10 market session, where shares sold off by almost 2%.
This too shall pass
Despite the debt repayment risk, reputational damage and bad reviews from upset sellers at Etsy, investors may be able to welcome this new trading week with a brighter perspective. The U.S. FED has come to the rescue once again, announcing that all deposits - even those falling out of the FDIC $250,000 USD level - will be secured by Monday morning, even prompting Goldman Sachs Group (NYSE: GS) to predict no rate hike from the FED this month of March as markets need reassurance and room to breathe after such a close call.
Freeing up the $150 million USD into Etsy seller accounts, issuing a very public apology and plan to maintain financial tightness and integrity in the future, and maybe even throwing in some buybacks from expanding free cash flows could be enough for analysts to maintain their 23% upside targets for the stock. For those investors who call themselves "event driven" this fear sell off may present the opportunity to buy into some newfound momentum.