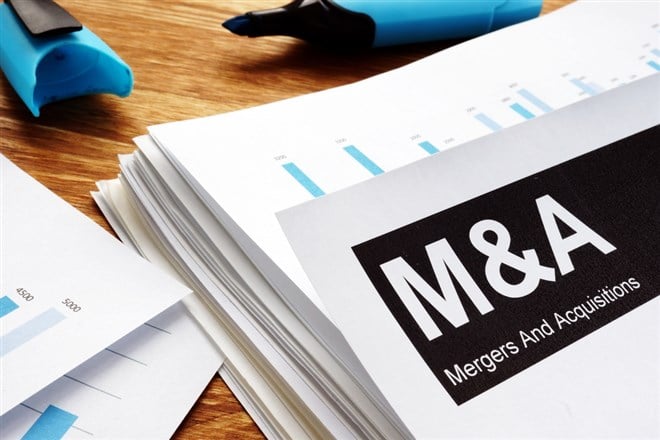 Regulatory risk is king in the mergers and acquisitions (M&A) world as of late, both in the US and abroad. The Biden administration's aggressive antitrust stance and China's heavy scrutiny of semiconductor deals means that regulatory risk could kill an otherwise perfect M&A deal, which is why you see the spreads widening on otherwise sound deals.
However, the confusion and bearish trading in M&A targets creates significant opportunities for adventurous investors willing to take additional risk. For instance, the spreads in Amazon's (NASDAQ: AMZN) purchase of iRobot (NASDAQ: IRBT) and MaxLinear's (NYSE: MXL) absorption of Silicon Motion (NASDAQ: SIMO) have widened considerably.
But when spreads are wide and deal success hinges on a regulator's decision, merger arbitrage becomes more of a game of handicapping than the typical spreadsheet-to-death deal with a 4% spread, requiring traders to be comfortable with additional risk.
The compelling yields offered by some of these deals are desirable in today's market, as stocks become less attractive amidst inflation and declining earnings growth.
Amazon's Acquisition of iRobot
Amazon offered to buy Roomba-maker iRobot for $61 in cash back in August 2022, which represented a 22% premium to iRobot's stock price.
At first, the market seemed confident the deal would go through without a hitch. However, within days of the initial deal announcement, iRobot stock steadily declined. Today, the stock sits at around $42 per share, representing a significant 32% discount to the $61 deal price. The deal is slated to close in the second or third quarter of 2023.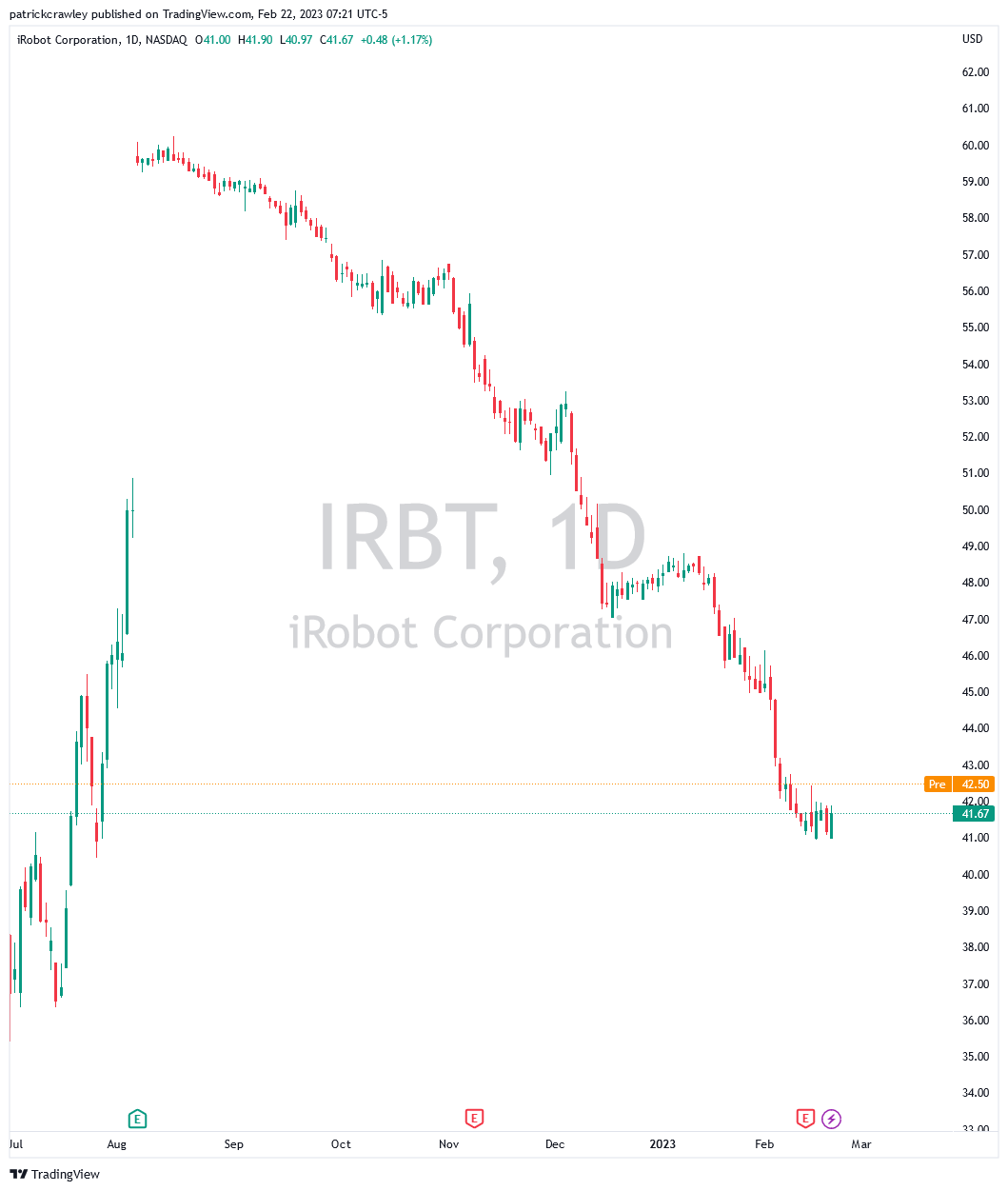 Antitrust inquiries by the FTC and EU have soured the market on the deal. Reigning in big tech is one of the Biden administration's directives, and antitrust is one such weapon they've wielded against big tech firms like Microsoft and Meta. However, the aggressive stance may have cost the FTC, as they recently lost an antitrust case to Meta.
While unrelated to the deal, the FTC is reportedly preparing an antitrust case against Amazon. The suit could rope in this deal, further complicating matters.
With shareholder approval of the deal and no questions about financing, regulatory risk is the one thing that stands in the way of deal completion. The market recently got some hope too, as reports indicate that the FTC won't challenge Amazon's purchase of One Medical (NASDAQ: ONEM). Some are speculating that the FTC will give the iRobot deal similar treatment.
Interested traders should pay attention to the ongoing developments in Microsoft's acquisition of Activision-Blizzard. The deal is facing similar scrutiny but is further along in the process.
Silicon Motion and MaxLinear Merger: A True Gambit
MaxLinear looks to absorb fellow chip company Silicon Motion in a merger announced in May 2022. If the deal goes through, Silicon Motion shareholders will receive $93.54 in cash and 0.388 shares of MaxLinear per share of Silicon Motion owned.
Surprisingly, with a total consideration of $106.58, Silicon Motion shares still sit at $68.80, offering a whopping 63% spread between share prices and the deal price.
Given this backdrop, most would expect the deal to fall at the seams. However, Silicon Motion shareholders approved the deal, there are no issues from US regulators, and Wells Fargo guarantees the deal's financing. The one x-factor is China drawing out its regulatory review of the deal.
SAMR, the Chinese antitrust regulator, asked Silicon Motion and MaxLinear to refile the deal in August, denying their request for expedited review. This could imply a lengthy review process, which has become the norm for semiconductor deals. Take AMD's purchase of Xilinx, which took just over a year to get clearance from SAMR after filing. The one saving grace is that Silicon Motion and MaxLinear aren't competitors and operate in different businesses, quashing any reasonable antitrust concerns. It's also a much smaller deal.
So while the widespread make this deal attractive even if it's drawn out, it reflects the massive uncertainty of relying on the Chinese government to complete a deal. The timeframe can vary wildly based on prevailing sentiment in the nation's government.
However, tracking the ongoing deal between Intel and Tower Semiconductor should give insight into how SAMR treats semiconductor deals. The Chinese government recently 'paused the clock' on that deal, creating additional uncertainty for all semiconductor deals.
Silicon Motion is still a valuable business if the deal fails. Many of the company's investors disagree with the merger, as they think the company is undervalued in the deal. They have a pretty good case, too, as the company won significant market share in the last two years, allowing it to grow earnings by 128% between 2020 and 2022 while still sporting a 12x earnings multiple.
How to Play These Deals With Lower Risk
Options can often offer excellent risk/reward opportunities, specifically when dealing with a wide deal spread like those outlined in this piece. And because ordinary option pricing models aren't useful for a company with a capped upside, the pricing on the options can get out of whack sometimes, creating opportunity.
Using call options to express your view gives you the certainty of both your upside and downside. Whereas estimating your downside risk when trading the underlying stock is impossible, as the stock can gap down significantly if the deal breaks outside of market hours.
You can only lose your premium when buying a call option. Because you have a definitive deal price, you can calculate your exact risk/reward and weigh it against your forecasted probability of the deal closing.
Bottom Line
The wide and volatile spreads of both the Amazon/iRobot and MaxLinear/Silicon Motion deals reflect the market's uncertainty concerning regulatory risk. And traders who can accurately forecast a deal's outcome stand to make significant gains.
Interested investors should continue watching developments between the FTC and Amazon to evaluate the status of the Amazon/iRobot deal. On the other hand, updates from China's SAMR should shed light on how they feel about the MaxLinear/Silicon Motion deal.