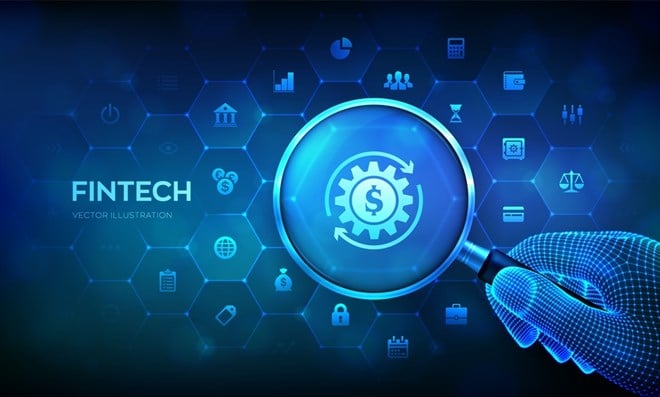 The HKD AMTD Digital (NYSE: HKD) stock price has been on an enormous rally that started a couple of days ago.
Shares of the Hong Kong fintech company closed at $10.07 on 4 Jan and now trade hands for $29.75 at the time of writing. Most of that value climb came from today's trading session.
To make things interesting, there's no news from the company today to make sense of why its stock price is off to the races. So what is going on?
Let's investigate why investors could feel very bullish about this company today.
China's reopening
One theory is that Chinese stocks like HKD are rallying due to China's reopening after years of being locked down due to zero-covid policies.
Yesterday the Alibaba Group (NYSE: BABA) stock price shot up 12.52%. And JD.com (NASDAQ: JD) gained just over 7%.
Some analysts predict that Chinese consumers will start buying and consuming products en masse, similar to how American consumers responded when lockdowns were lifted in US cities. This resurgence was also observed in the travel and tourism industries, so it makes sense that investors are predicting a release of pent-up demand in Chinese markets as well.
If things go as planned, the Chinese economy is set to grow to 4.7% this year, according to Nikkei Asia. One thing that may throw a spanner in the works is the surge of COVID-19 cases during Chinese New Year, which will be held in February. But once the festivities are over, it looks full steam ahead for the economy in the second quarter of this year and beyond.
Mistaken identity?
Thinking outside the box for a moment here, as well as drawing from recent history, is the fact that HKD also shares part of its ticker with the Hong Kong Dollar. This similarity was cited as the potential reason for the surge in its stock price post-IPO.
In August last year, the company's stock price gained 21,000% since its listing, with shares closing for $1,679 apiece, up from $7.80 in July. The stock price then cratered a few days later after reaching its peak.
Thus, a similar situation could occur today, with Wall Street traders again mistaking it for Hong Kong's official currency.
But what about the rally?
These factors may then prompt investors to wonder where the rally is heading and if it's too late to get in on the action - or if it is a wise course, to begin with.
The rally is suspicious, to say the least, and on the surface, it looks like it could be a short squeeze, but there was not a significant number of shares that were being sold short before it.
Volume lept from 315 to 91,594 in the space of a day, and the stock is significantly overvalued based on its technicals. The RSI gives an overbought rating of 76.06 at the time of writing.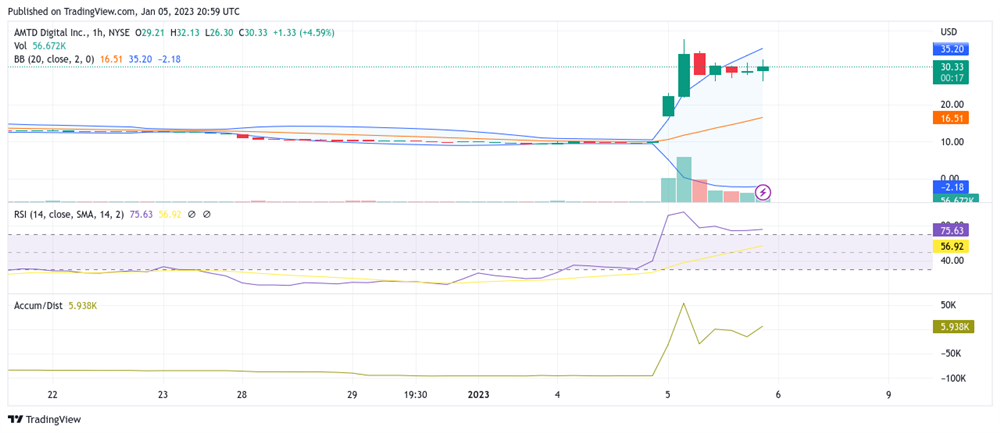 Whether this is the case of deliberate manipulation or not may be impossible to say.
For investors who like to gamble: some similarities can be drawn between this and GameStop's (NYSE: GME) rally, which was supported through ideology and a lot of thin air. That stock is down 50.49% today, so it may serve as a cautionary tale.
Conclusion
The reasons for HKD's rally are unknown, and it looks suspicious due to the enormous amount of volume poured into the stock over a short period.
It could be a case of mistaking the stock for a Hong Kong Dollar or a short squeeze destroying short sellers, but either way, the rally is dangerous for both sides of the position.
The stock's technicals and common sense point to a steep stock price correction, but sudden whips of volume and enthusiasm could cause some nasty surprises.