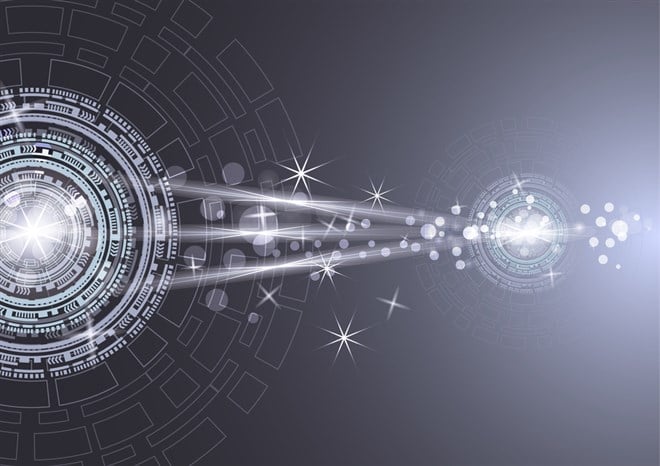 Spending cuts and layoffs are continually making headlines as the economy contracts. Some of the most prominent household names have announced plans or implemented layoffs. Meta Platforms Inc. (NASDAQ: META) is laying off 10,000 workers. Alphabet Inc. (NASDAQ: GOOGL) is laying off 12,000 workers.
The Goldman Sachs Group Inc. (NYSE: GS) plans to lay off 6.5% of its staff or 3,200 workers. Microsoft Co. (NASDAQ: MSFT) plans to lay off 10,000 workers. Very few sectors are immune, except for three: government, education, and healthcare. 
Enter Extreme Networks 
Networking solutions provider Extreme Networks Inc. (NASDAQ: EXTR) stock has been exceptional, with a one-year performance up 44% versus the Nasdaq (NASDAQ: QQQ) down (-13%). Its one-year performance and blown away competitors Juniper Networks Inc. (NASDAQ: JNPR) up 1.78%, and Cisco Systems Inc. (NASDAQ: CSCO) down (-11%). The key to its success was revealed by its CEO.
The Company has clients worldwide, including nearly every airport in the U.S. Its Wi-Fi technology is being deployed on a mass scale throughout warehouses and sports stadiums like Gillette stadium, with over 45,000 users during an event. However, most of their bookings come from three recession-proof sectors: government, education, and healthcare.
These three sectors have proven to be more resilient regarding demand and spending than the Company's commercial sector.
Still Firing on All Cylinders
On Jan. 25, 2023, Extreme reported its fiscal Q2 2023 results for December 2022. The Company reported earnings-per-share (EPS) of $0.27, beating consensus analyst estimates of $0.24 by $0.03.
Revenues grew 13.3% year-over-year (YoY) to $318.3 million, beating analyst estimates of $304.37 million. Software-as-a-service (SaaS) annual run rate (ARR) rose 29% YoY and 6% sequentially to $115 million.
GAAP gross margins rose to 57.1% versus 56.5% in the year-ago period. The non-GAAP operating margin rose to 14.9% versus 13.1% in the year-ago period.
The Resiliency of Non-Commercial Clients
Extreme Networks CEO Ed Meyercord commented, "The continued strength of subscription and accelerated product deliveries drove another quarter of double-digit year-over-year revenue growth. We are raising our FY23 revenue growth outlook to the high-end of our 10-15% range and expect this momentum to continue into FY24 as the supply chain environment continues to improve." He also noted that most of their bookings are with education, government, and healthcare sectors, which are essential services where spending is still resilient compared to the commercial sector.
Extreme Networks Raised Guidance
Extreme Networks issues flat guidance for fiscal Q3 2023 EPS of $0.23 to $0.29 versus $0.26 consensus analyst estimates. It raised fiscal full-year 2023 revenue growth at the high end of 10% to 15% or $1.27 billion to $1.28 billion versus $1.25 billion consensus analyst estimates. It expected revenues between $315 million to $325 million versus $313.88 million analyst estimates.
Why the Sell-Off?
The Company beat on all the key metrics, so why did shares sell off (15%) on its earnings report? It could be a sell-the-news reaction, but shares have fallen since making their all-time high of $21.03 in November 2022.
The likely culprit is the abrupt resignation of its CFO, Remi Thomas, who is leaving on Feb. 15, 2023, to join a privately held software company. The unexpected shock of a leaving CEO tends to make investors paranoid that where there's smoke, there may be fire.
CFO Search
Extreme is currently conducting a CFO search as its Senior Vice President and head of Financial Planning and Analysis. Cristina Tate will perform as the interim CFO in the meantime. Anytime a CFO abruptly resigns, it tends to cause anxiety among shareholders sensing it could mean potential accounting issues.
It's more comforting to find a replacement ahead of time and announce a CFO transition to keep investors comfortable. Shares could recover independently or when a new reputable permanent CFO is appointed.
Weekly Bull Flag or Breakdown?
EXTR shares have been tearing, rising from the $8.49 swing low in January 2022 to trigger a weekly market structure low (MSL) on the breakout through $13.54. Shares continued to rally to an all-time high of 21.03 in November 2022.
As a falling price channel formed, a set-up for a potential bull flag formed. Shares collapsed on its fiscal Q2 2023 earnings report as shares fell to $14.63 before coiling into the falling price channel at $17.51.
The weekly exponential moving average (EMA) uptrend stalled at $17.27, with a 50-period MA at $13.69. Pullback support levels are $15.62, $14.63, $13.54 weekly MSL trigger, and $12.62.
The weekly stochastic falls with a mini inverse pup pattern under the 80-band. This could foreshadow a breakdown, or a weekly bull flag could form if shares breakout above the $20.00 level.