A delightful and wholesome cup of coffee that's so refreshing, great for your health, and brings back fond memories with every sip.

LOS ANGELES & NEW YORK - Sept. 20, 2023 - PRLog -- MUUK' SUPERFOODS is thrilled to announce the upcoming launch of MUUK' SHROOM COFFEE, a delightful fusion of tradition and health in every cup. This unique coffee blend draws inspiration from the rich cultural heritage of cafe de olla and combines it with a powerhouse of health benefits from carefully selected mushrooms and spices.

Inspired by Tradition: Café de Olla and More

MUUK' SHROOM COFFEE is not just another coffee blend; it's a tribute to cultural richness. Inspired by the beloved Mexican tradition of cafe de olla, our coffee captures the essence of warmth and comfort. The addition of organic cacao, aromatic cinnamon, and exotic cardamom takes this experience to a new level.

Freeze-Dried Excellence

At MUUK' SUPERFOODS, we believe in preserving the quality of our coffee. That's why we use only the finest freeze-dried organic coffee beans, sourced from the lush region of Chiapas, Mexico. This process ensures that you get the real coffee taste in every sip, without the need for additives or preservatives.

The Magic of Mushrooms

What sets MUUK' SHROOM COFFEE apart is our unique mushroom blend. We've carefully selected six adaptogenic mushrooms for their remarkable health benefits. Each cup of MUUK' SHROOM COFFEE may offer:
Enhanced Focus and Clarity: Lion's mane mushroom is known for its cognitive-boosting properties, helping you stay sharp and focused throughout the day.
Immune Support: Reishi and chaga mushrooms are powerful immune boosters, offering protection when you need it most.
Steady Energy: Cordyceps and shiitake mushrooms provide a natural, sustained energy lift, minus the jitters.
Antioxidant Protection: Turkey tail mushroom, rich in antioxidants, may help protect your cells from oxidative stress.
Piloncillo: A Natural Sweetener with Benefits

For those who prefer a touch of sweetness, we offer a version sweetened with piloncillo. This unrefined sugar, widely used in Mexican cuisine, is a more natural alternative to refined sugar or artificial sweeteners. It complements the coffee's flavor profile while maintaining its health-conscious ethos.

Journalists, Experience the Magic!

We believe in the power of MUUK' SHROOM COFFEE, and we want journalists to experience it firsthand. Journalists interested in trying our product are invited to request a free sample by reaching out to info@muuksuperfoods.com. We're confident that once you've experienced MUUK' SHROOM COFFEE, you'll be as excited as we are about its unique blend of tradition and wellness.

About MUUK' SUPERFOODS

MUUK' SUPERFOODS is dedicated to providing health-conscious consumers with premium, ethically sourced products that combine tradition, taste, and wellness. We are passionate about creating unique and flavorful experiences that nourish the body and delight the senses.

For more information about MUUK' SHROOM COFFEE and our other products, please visit www.muuksuperfoods.com.

https://www.youtube.com/watch?v=HBqyFuqfUNE
https://www.youtube.com/watch?v=LAwhiWZLGDY
https://www.youtube.com/watch?v=HskawilGMqo
https://www.tiktok.com/@muuksuperfoods/video/7279169130417245445
https://www.tiktok.com/@muuksuperfoods/video/7279172940669832453


Photos: (Click photo to enlarge)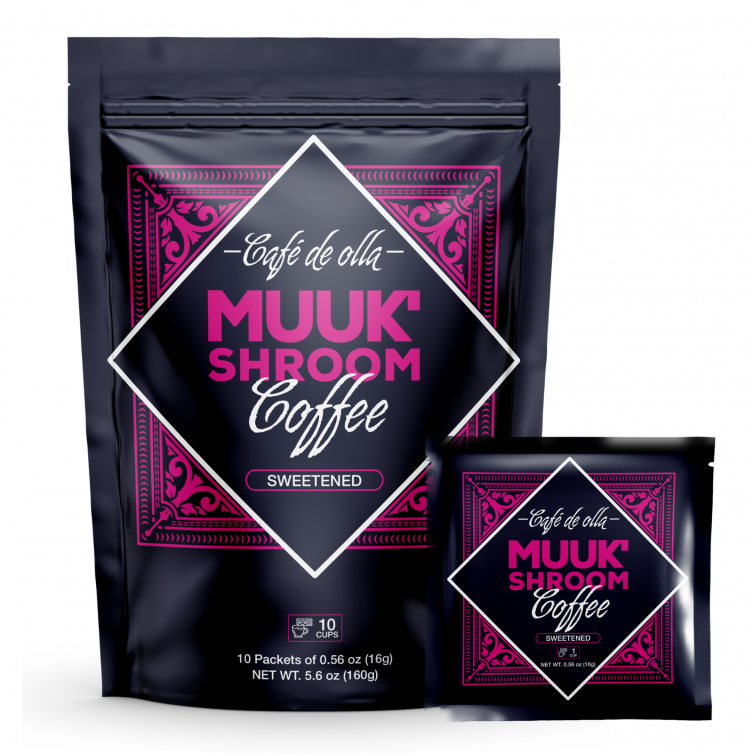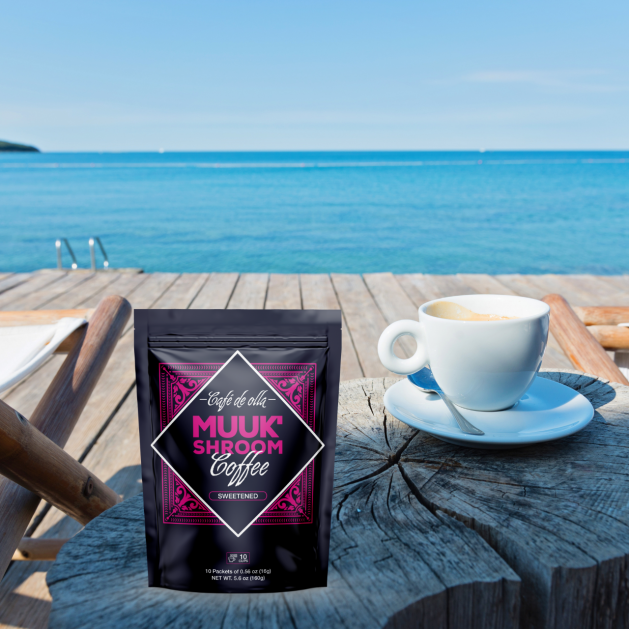 Source: MUUK' SUPERFOODS - Juan Carlos Ambrosi Founder/CEO

Read Full Story - Instant Gourmet Coffee With The Authentic Taste & Refreshing Smell Of Cafe De Olla, Infused With The Wonderful Health Benefits Of Superfoods | More news from this source

Press release distribution by PRLog