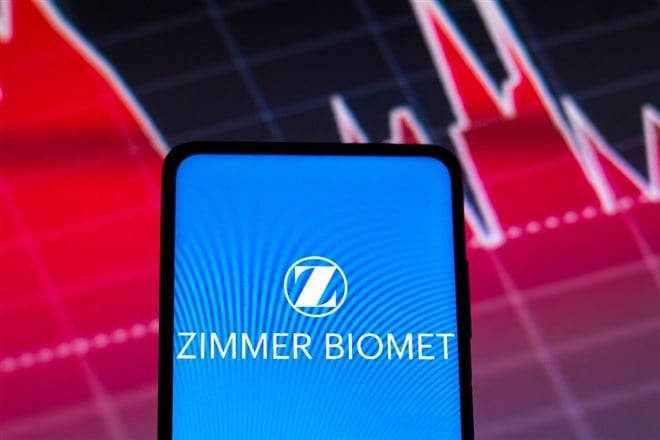 Zimmer Biomet Holdings, Inc. (NYSE: ZBH) reported a beat on both the top and bottom lines when it delivered its fourth quarter 2022 earnings report on February 3. The surgical appliance and supply company delivered quarterly net sales of $1.83 billion. That was higher than the consensus forecast of $1.76, and it was a gain of 2.7% from the same quarter in fiscal year 2021.  
Earnings per share (EPS) came in at $1.88, which was five cents higher than the consensus estimate of $1.83. This number, however, was down 3% from the $1.95 the company reported in the fourth quarter of fiscal year 2021. 
Any time a company surprises to the upside is welcome news and particularly at a time when investors are keeping corporate earnings clearly in focus. 
However, ZBH stock looked fairly valued, if not slightly overvalued heading into earnings. Analysts surveyed by MarketBeat gave the stock a consensus Hold rating with a price target of $128.80. As the stock is now past that level, the question for investors will be how do the analysts respond? 
The Full-Year Outlook Projects Slow, Steady Growth 
Some answers may come in the company's earnings call. What can be said is that Zimmer-Biomet is projecting full-year revenue for 2023 to come in between 1.5% and 3.5%. That would be higher than the far milder growth of around 0.23% being projected by some analysts.  
Where analysts may have some concern is with the company's profit forecasts. Zimmer-Biomet is forecasting full-year 2023 earnings per share to be within a range of $6.95 to $7.15. At the top end that would be a gain of 3.7% from this year. That would be in line with analysts' expectations but may not be enough to extend the stock's current rally.  
A Hot Jobs Report Could Help
Health care was a sector that posted some of the biggest gains in the February 3 jobs report, adding 58,000 jobs. That was over 10% of the total number.  
This sector was one of the hardest hit by the pandemic and while job growth has been steady. This could be bullish for a company that relies on the labs and hospitals that perform elective surgeries. As Matthew North wrote this week, Zimmer-Bionet's fourth quarter results were expected to show growth in areas such as elective surgeries for knees and hips.  
Will that growth take hold? At a time when many Americans may be cutting back on unnecessary expenses it remains to be seen if consumers will hold off on elective surgeries that could bring it with medical bills. 
Wait for the Analysts to Weigh In? 
In early trading, ZBH stock was up over 2% on light volume. This comes on a day when the broader market is trending lower. The stock is currently pushing up against a key resistance point at around $130 a share. If the bulls can win the day, Zimmer-Bionet could challenge its 52-week high set in April 2022. 
I'd recommend that investors wait for more from the analysts. Since December, MarketBeat has noted seven analysts that have issued price targets. Five of those analysts give ZBH a price target at or above its current price. The highest being from the Royal Bank of Canada (NYSE: RY) which gives the stock a price target of $141. 
That's still less than 10% growth from the company's current price. And although ZBH stock pays a dividend, its payout ratio suggests that the dividend is not likely to grow and may get cut.  
More analysts are likely to weigh in in the next week. That will give investors a better sense of where ZBH stock may be heading.