USAgreencard is a trusted immigration services provider specializing in helping individuals and families achieve their U.S. immigration goals. With years of experience and a commitment to excellence, the company assists clients in navigating the complex U.S. immigration system.
USAgreencard a leading immigration services provider, is thrilled to announce the launch of the annual Diversity Visa (DV) Lottery Program, offering families a chance to obtain green cards and embark on a journey toward permanent residency in the United States.
The DV Lottery Program, often referred to as the Green Card Lottery, is a much-anticipated event that promotes diversity within the U.S. immigrant community. It presents a unique and life-changing opportunity for eligible participants and their families.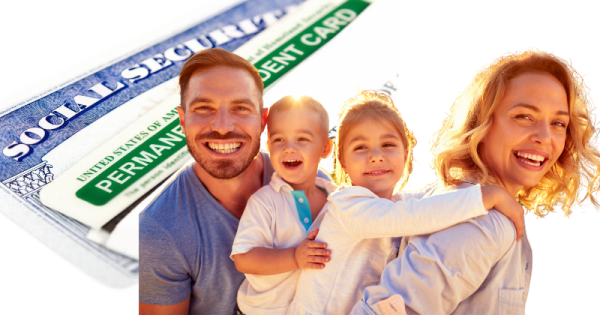 Key Program Highlights:
1. Eligibility: The DV Lottery is open to individuals from countries with historically low rates of immigration to the United States. Eligibility criteria are determined each year and typically require applicants to meet specific educational or work experience requirements.
2. Easy Online Registration: USAgreencard has streamlined the registration process, making it simple for aspiring immigrants to participate. Interested individuals can register online during the designated entry period.
3. Random Selection: After the registration period concludes, the U.S. government conducts a random drawing to select DV Lottery winners. Those selected will receive notification and further guidance on the next steps.
4. Inclusive Family Benefits: One of the most compelling aspects of the DV Lottery Program Green Card is that it allows winners to include their immediate family members in their application. This means that spouses and unmarried children under the age of 21 can also obtain green cards, ensuring that families can experience the American dream together.
5. Celebrating Diversity: USAgreencard is proud to be part of an initiative that celebrates diversity and cultural richness in the United States. The program encourages people from diverse backgrounds and cultures to participate, fostering a harmonious and inclusive society.
For comprehensive information about the DV Lottery Program, including eligibility requirements, application procedures, and important dates, please visit the official website
Media Contact
Company Name: WBCS GROUP LLC
Contact Person: Andrew Robertson
Email: Send Email
Phone: 1 (786) 789-1755
Address:3050 Dyer Blvd, Suite 422
City: Kissimmee
State: Florida
Country: United States
Website: usagreencard.com/en